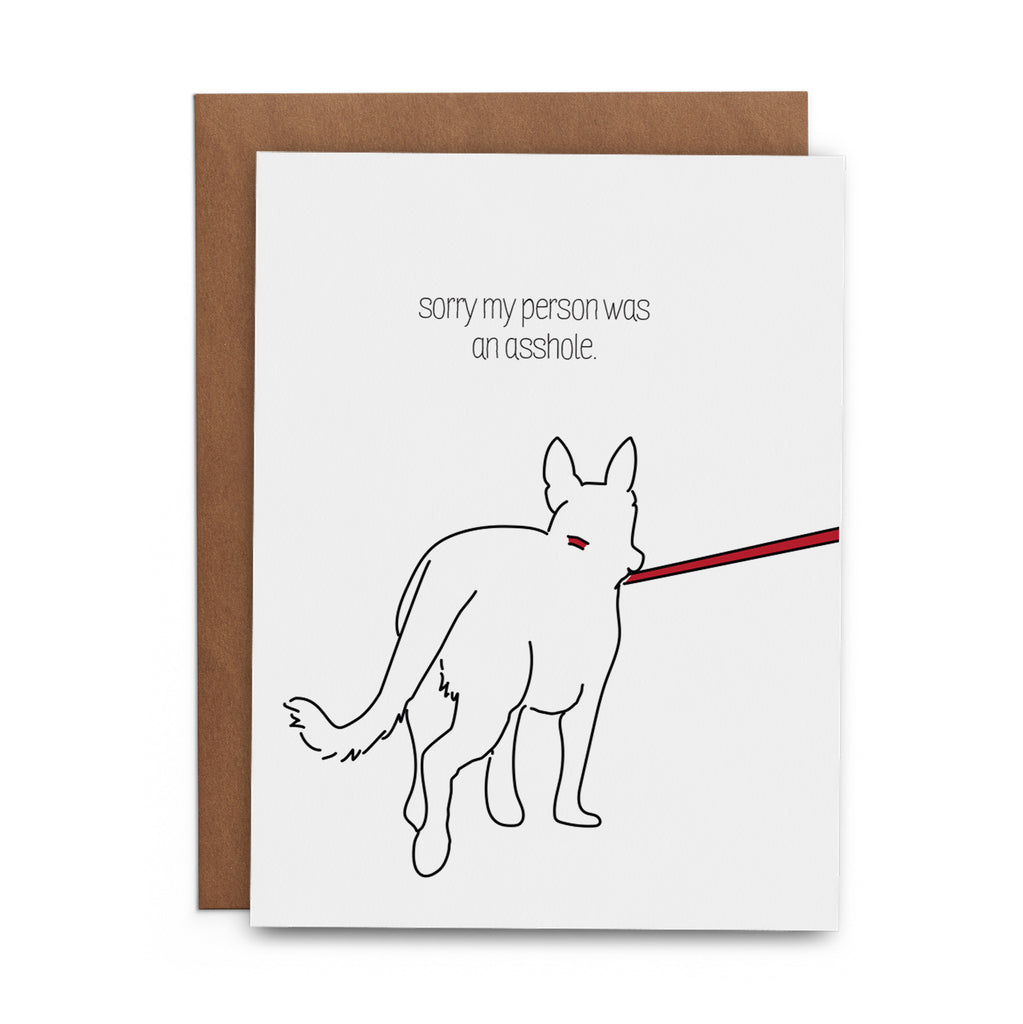 "Sorry My Person Was an Asshole" - Sorry Card
Blank Inside
Size: A2 (4.25" x 5.5")
Paper: White Recycled Paper
Envelope: Kraft
Ink: Digital

Have you ever had one of those days where you realize—maybe it wasn't the dog's fault after all? We've got just the card for you! Check out our "Sorry My Person Was an Asshole" card, the hilarious follow-up to our ever-popular "Sorry My Dog Was an Asshole" card. We listened to your chuckles, stories, and feedback, and boy, did you folks come up with a gem!
This card is all about those relatable, face-palm moments when we've got to admit it wasn't just our furry friend being a tad mischievous—maybe we had a part to play, too. Featuring an adorably embarrassed pup on the front, it's a playful nudge and a wink to the fact that sometimes, we humans are the real culprits.
So, whether you're patching things up after a hilarious mishap or just sharing a laugh with a fellow pet lover, this card's got your back. It's a refreshing break from the usual, and it's packed with personality. Trust us, it's bound to get a hearty laugh and probably a few knowing nods.
At the Lost Art of Stationery, we believe in keeping things fun and real. Life's too short for ordinary cards, right? So go ahead, share a giggle, make a memory, and remember—sometimes it's okay to blame the human! 😉
---
Share this Product
---
More from this collection