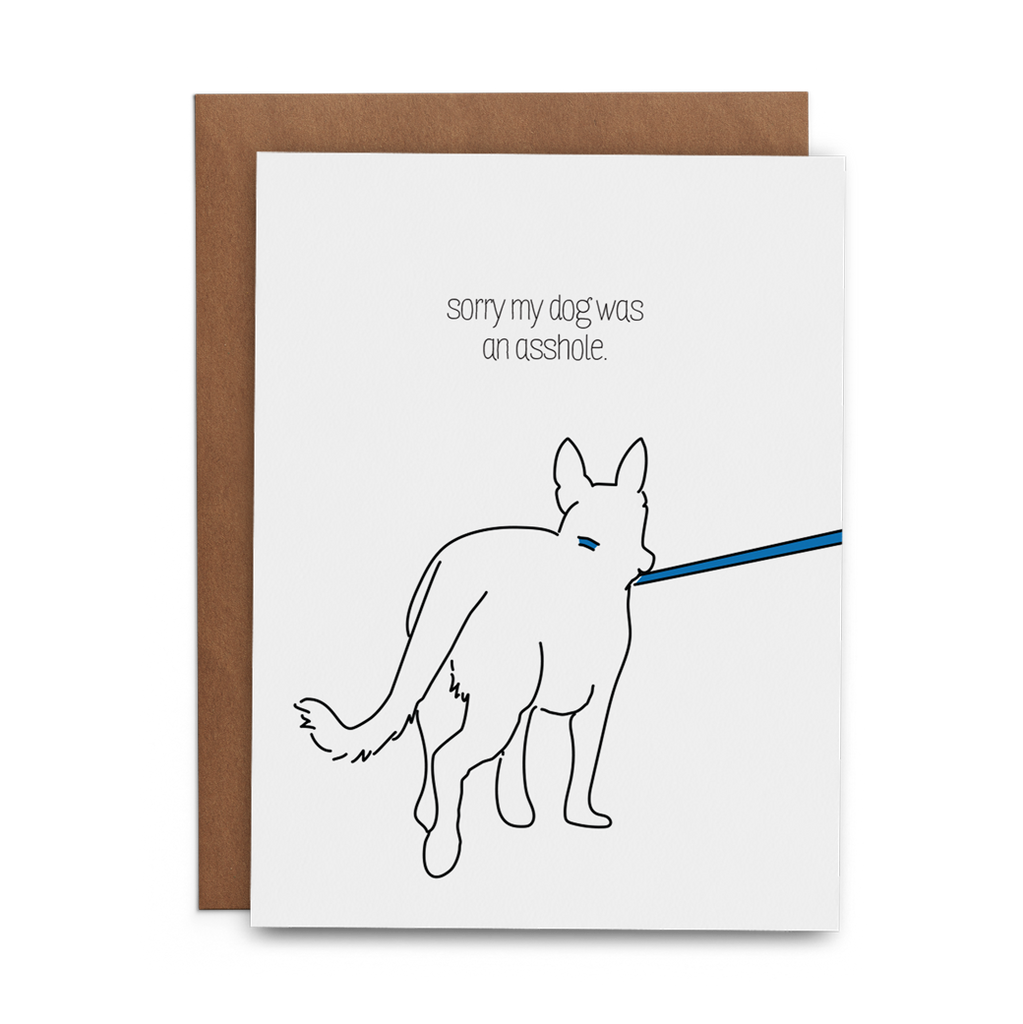 "Sorry My Dog Was an Asshole" - Dog Apology Card
We love those cute fur balls of happiness, but sometimes they get a little out of hand. This dog apology card came from a real-life situation at our local dog park. A neighbor whose German shepherd sometimes has issues with other dogs had a little disagreement with one of our two dogs. They have been training and working with the pup for a while now but unfortunately he still sometimes can be a little overly possessive of toys. 
Later that night, the neighbor texted us asking if we had a card that said "sorry my dog was an asshole," and although we didn't we said we certainly will soon. Later that night, Chris created this drawing of a dog on a leash and created what has now become one of our most popular greeting cards. Later we created a companion card that says "Sorry my person was an asshole" for those of you who need to apologize to another person through your dog's wise words.
If this isn't quite the right apology card, check out all the other ways you can say sorry with our great collection of apology greeting cards. 
Blank Inside
Size: A2 (4.25" x 5.5")
Paper: White 120lb Accent
Envelope: French Paper Kraft Speckletone
Ink: Digital
---
Share this Product
---
More from this collection