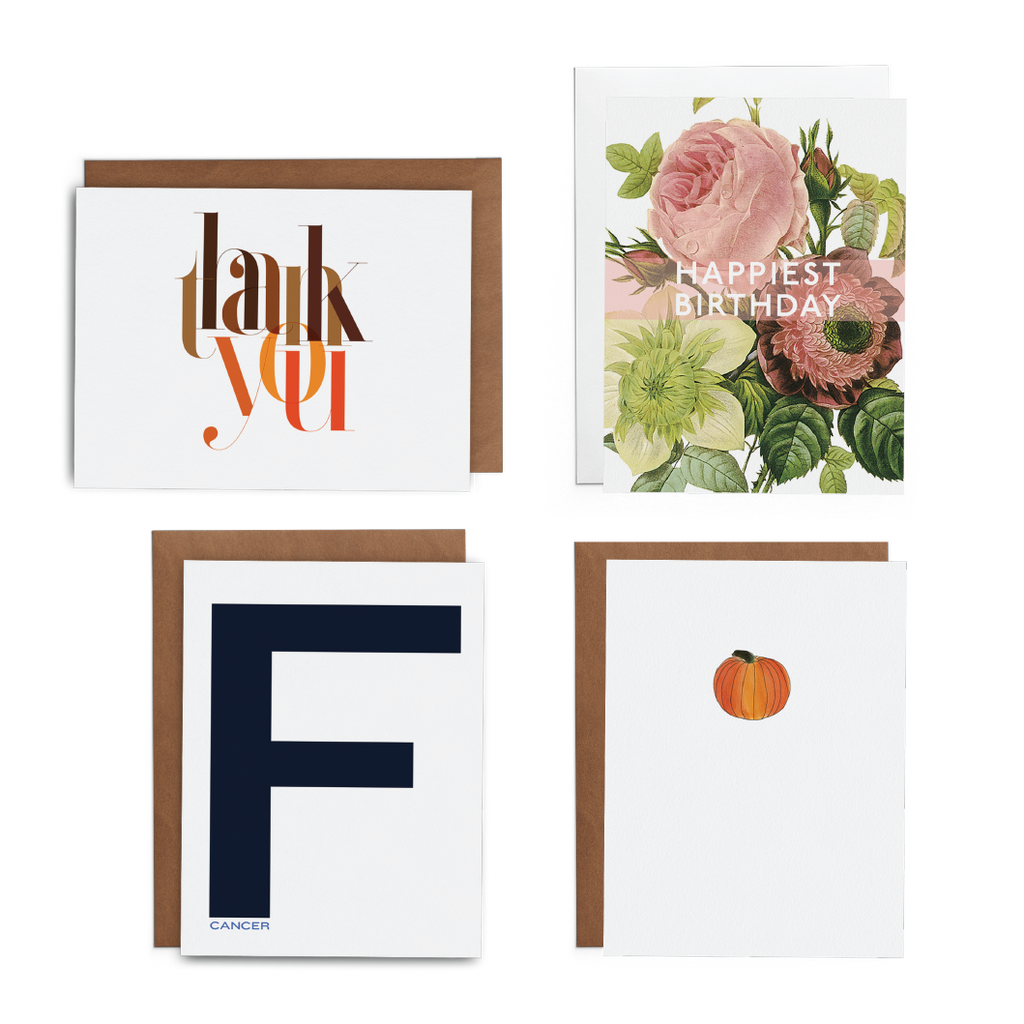 October Subscription Box
Monthly subscriptions keep you ahead of the game with one birthday card, one thank you card, and two (more or less) general cards. This box was sent out in September 2019. It included a thank you card, a birthday card, get well soon card, and a general card:
Thank You Greeting Card
This is my current favorite font you will see it featured in many of cards. I have changed the colors to make this a perfect thank you card for the fall.
Happy Birthday Greeting Card
When I worked at a small stationery store here in Chattanooga, I looked around one day and thought, while funny, I cannot send any of these cards to my mom—this card, as it turns out, is one of our most popular birthday cards. I guess I'm not the only one who needs a sweet card now and then to send.
F Cancer Greeting Card
The day I found out a young friend of ours had been diagnosed with cancer, I created this card. Cancer sucks. Let your friends know you will be there for them on their toughest days.
Pumpkin Greeting Card
It's Fall Y'all!
A subscription box is an excellent way to build a collection of greeting cards so that you always have the perfect card on hand for any event, whether it's known in advance or sneaks up.
If you missed this box or simply need another one, you can order the 2019 April Subscription Box. This box will not have free shipping (a perk of the subscription) but it will include 4 stamps.
---
Share this Product
---
More from this collection