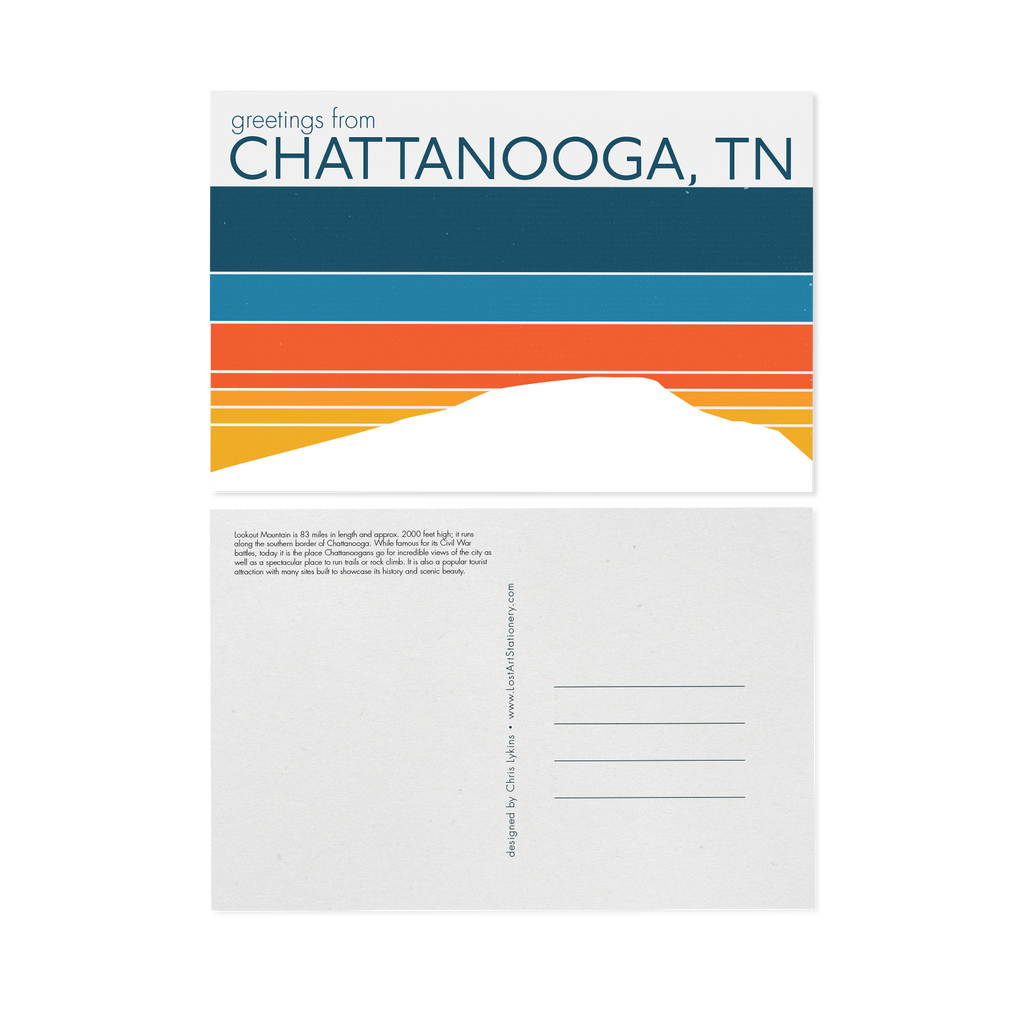 Greetings from Chattanooga Postcard
Send someone you love a note from your favorite city.
Back side of postcard: Lookout Mountain is 83 miles in length and approx. 2000 feet high; it runs along the southern border of Chattanooga. While famous for its Civil War battles, today it is the place Chattanoogans go for incredible views of the city as well as a spectacular place to run trails or rock climb. It is also a popular tourist attraction with many sites built to showcase its history and scenic beauty.

Size: 4" x 6"
Stock: 100% Post-Consumer Waste, 100-lb. Premium Glossy Recycled Paper
---
Share this Product
---
More from this collection