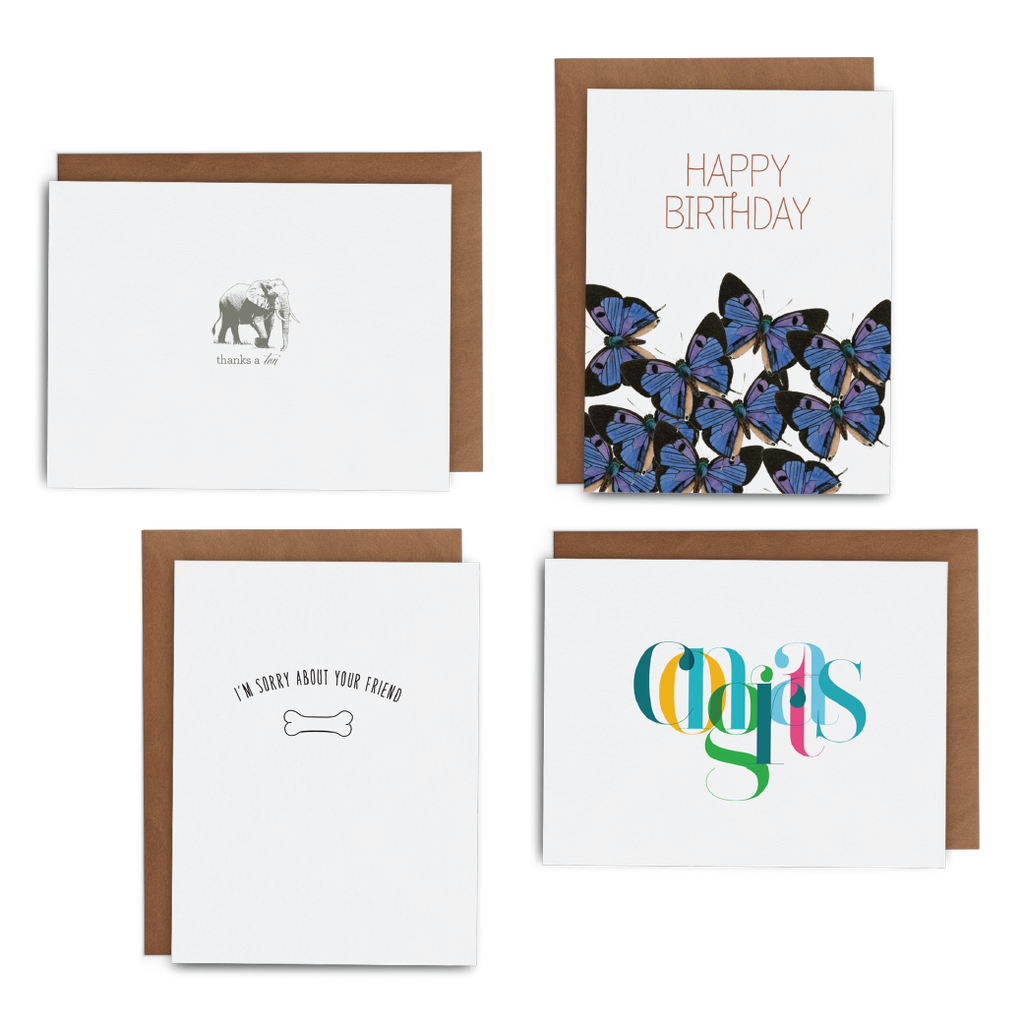 September Subscription Box
Monthly subscriptions keep you ahead of the game with one birthday card, one thank you card, and two (more or less) general cards. This box was sent out in August 2019. It included a thank you card, a birthday card, a pet sympathy card, and a congrats card:
Thank You Greeting Card
One of our most popular designs gets a redesign. Puns are fun! In addition to showing that elephants never forget and neither will you, this card demonstrates the value of the deed or gift is equivalent to the weight of one of nature's most gentle animals.
Happy Birthday Greeting Card
The butterfly with its elusive flight always brings to mind summer and happiness and freedom. Share this beautiful creatures with a friend on his or her big day.
Pet Sympathy Greeting Card
Pets are a part of our lives in a major way—they really have a way of becoming one of the family. We care for them: feed them, walk them, clean up for them; and they care for us: snuggle with us, keep us company, and offer loyalty. We hope you never have to use this card, and it sits in your library of cards gathering dust, but just in case...
Congrats Greeting Card
This is one of my favorite typefaces, here it dances across the page in celebration of any event.
A subscription box is an excellent way to build a collection of greeting cards so that you always have the perfect card on hand for any event, whether it's known in advance or sneaks up.
If you missed this box or simply need another one, you can order the 2019 April Subscription Box. This box will not have free shipping (a perk of the subscription) but it will include 4 stamps.
---
Share this Product
---
More from this collection