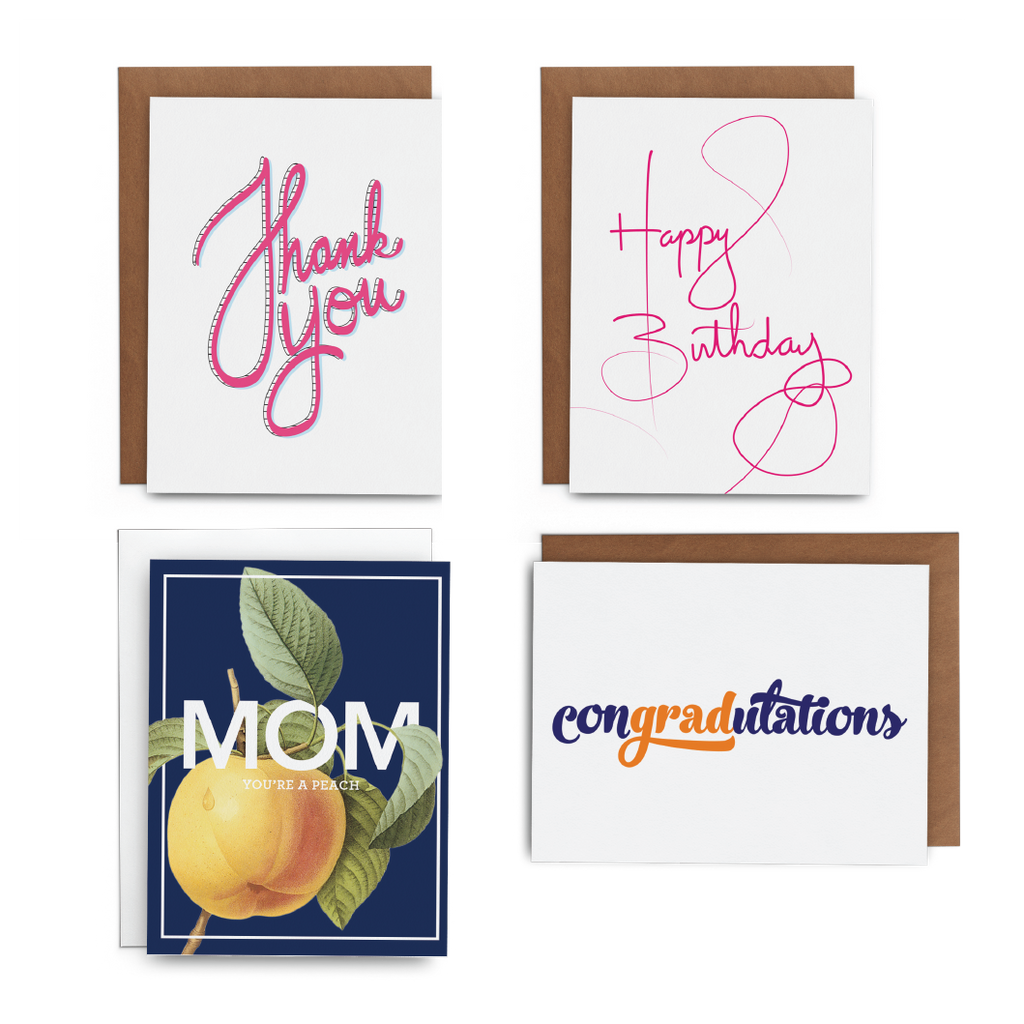 May Subscription Box
Monthly subscriptions keep you ahead of the game with one birthday card, one thank you card, and two (more or less) general cards. This box was sent out in April 2019. It included a thank you card, a birthday card, a Mother's Day card, and a graduation card:
Thank You Greeting Card

A thank you card based on my handwriting. I added a little flair to give it that 80s graphic design feeling.

Happy Birthday Greeting Card

I found this in one of my old notebooks. I love practicing handwriting and had practiced writing happy birthday multiple ways even before starting my greeting card business. I scanned this into illustrator and cleaned it up a bit to create this birthday greeting.
Mother's Day Greeting Card

This is an old image of a peach that I have given a modern treatment. Mom you're a peach strikes me as a fun way to tell you mom she's an amazing person on Mother's Day or anytime of the year.

Graduation Greeting Card
Sometimes I'm too clever by half and this card is one of those times. I changed the "t" to a "d" and suddenly congratulations is specific to those who have completed their studies and are moving on to the next stage. One of my favorite things about this card is it can be customized to match the school colors of the graduating student.

A subscription box is an excellent way to build a collection of greeting cards so that you always have the perfect card on hand for any event, whether it's known in advance or sneaks up.
If you missed this box or simply need another one, you can order the 2019 April Subscription Box. This box will not have free shipping (a perk of the subscription) but it will include 4 stamps.
---
Share this Product
---
More from this collection